Ronnie and the Prophets
Ooh Poo Pah Doo Jan 24, '62
Love Pains Jan 24, '62
Gonna Make It Alone Aug '63
Swingin' Street Aug '63
Mr Misery Nov '63
Our Year Nov '63
Love Potion #9 Jan '64
Where You Gonna Run To Girl July '65
Say You're Mine Again July '65
Smiling By Day (Crying By Night) Nov '65
Dear Darlin' (I Won't Be Coming Home) Nov '65
Walking Alone 1965
The Way Of Love 1965
10 Days With Brenda Apr '67
Walking In Different Circles Apr '67
Will You Still Love Me Tomorrow 1963
Lyrics from Ronnie and the Prophets
Dio at Domino's
Recorded live at Domino's Restaurant, Cortland, NY, USA, on February 24th, 1963
Follow Me
Blue Days
I Left My Heart In San Francisco
Red Top
An Angel Is Missing
Irresistible You
I Told You So
Everybody's Got A Dance
Don't Take Your Love From Me
Johnny Blue
Great Balls Of Fire
Love Pains
Lyrics from Dio at Domino's

My Thoughts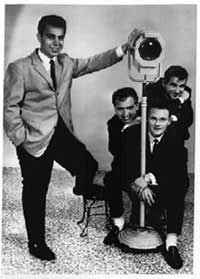 Ronnie and the Prophets have most of the best from this era in Ronnie's career. They released several singles, as well as Dio at Domino's, a live recording from 1963 performed at Domino's Restaurant in Cortland, NY. I don't know which of all these songs the band wrote, though some are obvious covers. Since there are quite a few songs, I'll just pick and choose some favorites.

"Ooh Poo Pah Doo" is a cool song. It's got a great, up-tempo beat. It and "Gonna Make It Alone" are two of my favorites. I also happen to have these on vinyl. These are the songs I play for people if they want an idea of what Dio's early stuff is like.

"Smiling By Day" is what I call their Beatles homage. If I didn't know any better, I would think it was the Beatles performing it. I do like the Beatles, and this song is quite good.

"The Way of Love" is also a great tune. Ronnie's voice is strong on this one, and it's cool music. Reminds me of something else, but I just can't place it.

Dio at Domino's is a great album. They do a great version of I Left My Heart In San Francisco and an interesting version of "Great Balls of Fire." My favorite from this album might be "Don't Take Your Love From Me," a love song that is fun to sing. I bug my wife with it all the time.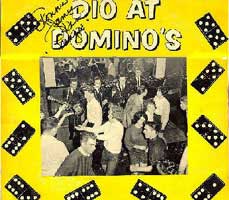 If you have a chance to get any of Dio's early music, try to get something from Ronnie and the Prophets. This is the strongest music before Elf. Note: The "Love Pains" from Ronnie and the Prophets is a slightly different version from the one on Dio at Domino's. "An Angel Is Missing" is almost identical to the vesion done with Ronnie and The Red Caps.